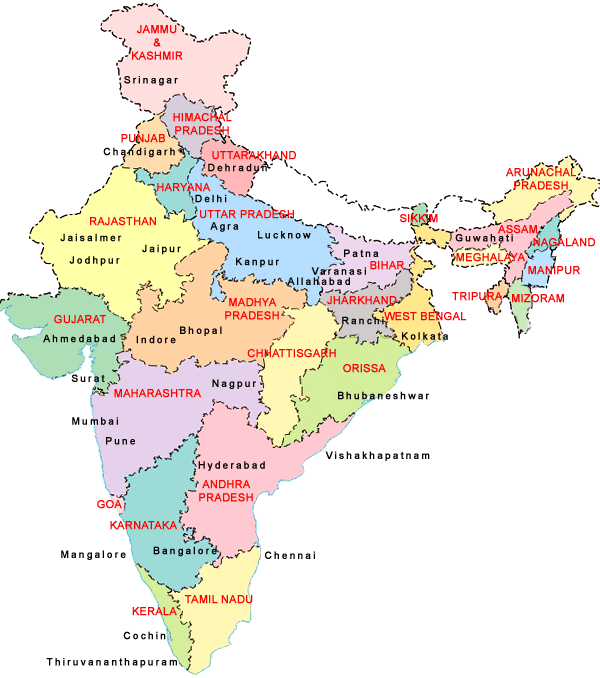 Santa Fe Packers and Movers Hyderabad welcome you in Beautiful City Hyderabad. If you do not know about Hyderabad, then let us take you for a little tour of Hyderabad. Hyderabad is divided into many parts, such as Jubli Hills, such as Banjara Hills such as Manikonda such as Gachibowli and many more parts are part of Hyderabad. Hyderabad is a very beautiful city, its Char Minar of Andhra Pradesh is famous all over the world, and the matter of Ramu Ji City center is different. It is a matter of sorrow if you have to go from such a beautiful place. But don't worry, we promise to reach you at your place safely.
'Santa Fe Packers and Movers Hyderabad' is professionals Company in moving and packing services. We have best and own transportation facility. We have a strong team of capable men. Who is skilled in transporting your goods from Hyderabad to the whole world. They understand the value of your precious time, we assure you that we will reach you safely at your place. We have done this work, you should be completely careless, now we will take care of everything.
Free Quotation
"Santa Fe Packers and Movers Hyderabad" give you the facility of moving quotation absolutely free of cost, all you need is a contact with us, by whatever means. We will send one of our experts to your home who will note down each of your items and take a separate photo of each item and full information will reach us so that we will be able to give our quotation. Due to covid 19, you can also send us by making a video yourself, we can also quote you on the shelf of that video. We will give you this facility absolutely free, you can also get the quote by filling our behalf survey form.
Packing Facility
Santa Fe Packers and Movers Hyderabad team will reach your given time and pack each item separately. We take special care of everything from beginning to end. All your belongings are packed very carefully whether it is hall room sofa or bedroom bed each one is packed neatly. We leave no stone unturned in applying the packing material. Each item is securely packed and marked  all this work is done under the supervision of our supervisor, our labor skilled in its work.
Loading And  Unloading
After packing all your items, we need to load them. We take the responsibility of getting your goods at their right place safely. Our skilled labor is able to load your goods safely. Our drivers are famous all over the world for on time delivery. When your goods reach your given place, they fulfil their duties, then our labor at that place is ready to land that goods. They unloaded safely.
Car Bike Shifting
In today's world, walking has become very less, everyone has his own means whether it is a car or a bike. Everyone has the power to walk on their own means. It has also become a necessity of every private life. But sometimes we have to send our resources out for some reason. If someone gets transferred, sometimes someone has to send for his son and daughter, someone also gives a gift to someone and everyone's reason is different. If you also want to transfer your car or bike, then you can be absolutely sure that you have reached the right place. This is our daily work and for this we have prepared our entire team of our men in our trucks. Which will give you the facility of remote delivery
National and International  shifting
Santa Fe Packers and Movers Hyderabad is a complete expert in getting you domestic and international shifting. Irrespective of where you are going from Hyderabad we have accommodated your luggage to reach your given destination. We are able to deliver your goods everywhere. You need to shift domestic from Hyderabad, whether any city in India be it Mumbai, Pune, Delhi, Kolkata or Assam Guwahati or any other corner of the country. Or there is international shifting, you have to deliver your goods to America, Dubai, Japan, China or any country. We promise to arrive safely, far away
Our Other Facilities in Hyderabad and Area Of Hyderabad
Household shifting in Hyderabad

Office shifting in Hyderabad

Car Transportation Hyderabad

Domestic shifting in Hyderabad

International moving from Hyderabad

Full service move for home/office and company relocation in Hyderabad

Local home moving and long distance relocation in Hyderabad

Overseas moving with complete help in Hyderabad

Car carrier and moving services in Hyderabad

Warehousing and storage services for all kinds of things Hyderabad

On demand services in Hyderabad
Call +91 9877798000, Email – santafemoversindia@gmail.com
Packers and Movers in Hyderabad

Packers and Movers in KPHB Hyderabad

Packers and Movers in Chanda Nagar Hyderabad

Packers and Movers in BHEL Hyderabad

Packers and Movers in Nallagandla Hyderabad

Packers and Movers in Attapur Hyderabad

Packers and Movers in Mehdipatnam Hyderabad

Packers and Movers in Rajendranagar Hyderabad

Packers and Movers in Panjagutta Hyderabad

Packers and Movers in Yousufguda Hyderabad

Packers and Movers in Moosapet Hyderabad

Packers and Movers in Balanagar Hyderabad

Packers and Movers in Jeedimetla Hyderabad

Packers and Movers in Bachupally Hyderabad

Packers and Movers in Quthubullapur Hyderabad

Packers and Movers in Chintal Hyderabad

Packers and Movers in Miyapur Hyderabad

Packers and Movers in Madinaguda Hyderabad

Packers and Movers in Nizampet X Road Hyderabad

Packers and Movers in Malakpet Hyderabad

Packers and Movers in L.B.Nagar Hyderabad

Packers and Movers in Lakdi ka pul Hyderabad
Packers and Movers in Himayat Nagar Hyderabad

Packers and Movers in Adarsh Nagar Hyderabad

Packers and Movers in Ashok Nagar Hyderabad

Packers and Movers in ECIL Hyderabad

Packers and Movers in Sainikpuri Hyderabad

Packers and Movers in Dr.A.S.Rao Nagar Hyderabad

Packers and Movers in Malkajgiri Hyderabad

Packers and Movers in Falaknuma Hyderabad

Packers and Movers in Old City Hyderabad

Packers and Movers in Shah Ali Banda Hyderabad

Packers and Movers in Bowenpally Hyderabad

Packers and Movers in Kompally Hyderabad

Packers and Movers in Medchal Hyderabad

Packers and Movers in Habsiguda Hyderabad

Packers and Movers in Tarnaka Hyderabad

Packers and Movers in Boduppal Hyderabad

Packers and Movers in Vanasthalipuram Hyderabad

Packers and Movers in Cherlapally Hyderabad

Packers and Movers in Maula ali Hyderabad

Packers and Movers in Kushaiguda Hyderabad

Packers and Movers in Tirumalagiri Hyderabad

Packers and Movers in Alwal Hyderabad

Packers and Movers in Yapral Hyderabad

Packers and Movers in Vikrampuri Hyderabad

Packers and Movers in Warasiguda Hyderabad

Packers and Movers in Koti Hyderabad

Packers and Movers in Basheerbagh Hyderabad

Packers and Movers in Narayanguda Hyderabad

Packers and Movers in Hyderguda Hyderabad

Packers and Movers in Ambarpet Hyderabad

Packers and Movers in Bhoiguda Hyderabad

Packers and Movers in Chikkadpally Hyderabad

Packers and Movers in RTC X Road Hyderabad

Packers and Movers in Musheerabad Hyderabad

Packers and Movers in Gandhi Nagar Hyderabad

Packers and Movers in Langar Houz Hyderabad