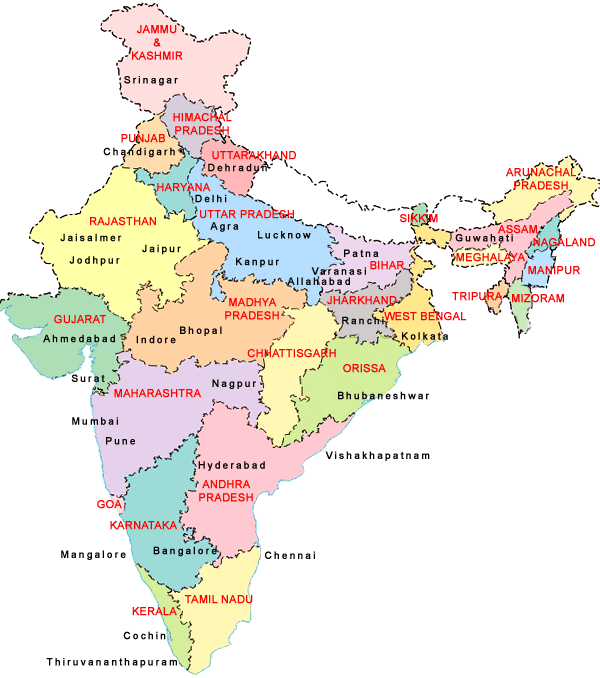 Take Help of Best Packers and Movers While Shifting and Stay Relaxed
Often it becomes necessary to shift our base and move to a new destination. It may be a workplace transfer, switching to a new job for better prospects, or providing better education to the children. Again we shift our base while moving to the dream home, leaving the rented apartment, or thinking of moving to the ancestral home after retirement. Many offices shift their location from one place to another as they grow big. 
All these need to shift the furniture, household equipment or gadgets and utensils and transport the vehicles if the distance is too far. Again, for offices, you need to securely shift the furniture, documents, computers, and other digital devices. Whatever the requirements, you need to move out and in a planned and organized manner.
Gone are the days when you called a truck and a few porters to transport the material. Many times, materials reached the ultimate destination with much damage. The shifting process was a nightmare for almost all. With changing times and technology clubbed with innovative ideas, shifting can be done without glitches or headaches, particularly if you stay in Bangalore.
Bangalore is one of the IT hubs of the country, and it has the headquarters of many global industries. Many global brands have their offices in the city. Therefore, people constantly move in and out of the city to fulfill their dreams. It is best to take the help of the best Packers and Movers in Bangalore for shifting. 
We at Santa Fe Packers and Movers in Bangalore provide all the services that are required for shifting so that you stay relaxed. We have gained a reputation with our exemplary services and best working hands. With a modest start twelve years ago, we have grown big and can move you out to any part of the country or outside with our comprehensive and robust network. Our team of expert professionals knows the art of packaging and forwarding, and we leave no stone unturned to keep our customers relaxed during the shifting process.
The services provided by the best company
The best Packers and Movers in Bangalore cater to many services under their banner. It can be related to domestic and industrial relocation or overseas transportation services. It is time to know how Santa Fe Packers and Movers in Bangalore can bail you out at the time of need. At Santa Fe Packers and Movers, we provide a variety of services as per customer needs. Our team of professional experts has enough knowledge and knows the tips and tricks of transporting customized materials as per customer demand. 
Like all the best Packers and Movers in Bangalore, we are one of the most reputed organizations for shifting household materials. It is challenging to shift the items in a household while you plan to shift to another place. It may be within the city or anywhere in the country, but our dedicated team works hand in hand to provide the best solutions. Stay assured about the packing and shifting without damaging any products with our services. We use the best materials to pack the items, take extra care of fragile goods and pack them accordingly. All our boxes and packages are marked for easy identification. Each package contains a packing slip so that when we open the packets and boxes at your new destination, you and we can identify the items and arrange them properly.
Transporting bikes and cars
It is not always possible for the clients to ride their two-wheelers or drive their cars for thousands of kilometers while shifting base. Again, it is not always a prudent decision to sell them at rock bottom price. So what do you do? Leave the blues with us. We at  Santa Fe Packers and Movers in Bangalore will pack your bike and take responsibility for shifting your vehicle without a scratch. We load them in the best vehicle and drop them at your new destination. We arrange for all the documents to transport these types of goods from competent authorities so that the passage is smooth. 
Although the best Packers and Movers in Bangalore take utmost care while packing and transporting materials from home and offices, some of the items rarely get damaged due to force-majeure conditions. It may be a natural calamity like flood or fire, riots, and breakdowns beyond our control. Therefore, we provide the best insurance services to our clients to stay relaxed during the shifting process and not burn a hole in their pocket due to some material damages. The insurance policy we provide will cover all such expenses if any. To date, we can count the number of such instances as it occurs seldom. However, we want to pack, transport, and shift without any financial loss to our clients. We believe customer satisfaction is our progress.
One of the significant headaches for all entrepreneurs and managers is shifting the office. You have to think of the safety and security of the files and documents, packing the computers and other digital devices, shifting the lockers and much other furniture. A little mistake or breach of security can lead to great danger and compromise privacy. The best packers and movers always have a dedicated office shifting team to deliver the best. We never compromise on office shifting work bestowed on us, and our clients rely on us for the work we do. We take utmost care of your documents and furniture, gadgets, and fixtures while shifting offices, and if there is a need, our security team overlooks the entire process. 
If you are looking for the best third-party warehousing and storage services, then your search will end with Santa Fe Packers and Movers in Bangalore. We have enough workforce and equipment to manage your warehousing and storing issues. We arrange for forklifts, drivers, porters, and all that is required for organized storing. Our experts in this work field know about LIFO and FIFO and store the materials accordingly as per your requirements. The experts consider it like slicing the pudding with a knife, and you will never experience a delay in the process.
Providing courier and cargo needs
With the e-commerce sector growing at a neck break speed, more and more people are purchasing everything online. It may be a sari, a television, a laptop, or some groceries; all are available online. If you are in the ecommerce business, then it is time to contact the best service provider to pickup from your selling point and deliver the same to the customers. If you are in the service sector and want to courier bulk mails, then forget the blues of dispatching them. Our cargo and courier wing will handle all your delivery issues and deliver them to any part of the world without delay. 
Logistic services, including transportation and loading and unloading
We provide warehousing support and help our customers and client with logistic services, including transportation. It may be surface, air or water transport method, and we work in all sectors. The best agency always has all the services, and in these 12 years, we have grown from strength to strength and made our presence felt in every sphere of packing and moving materials, including loading and unloading materials. To us, no work is small, and we take every work as a new challenge and deliver our best.  
Shifting locally or abroad
If you are shifting locally within a radius of 20 kilometers or moving miles to another country, we will provide the best affordable solutions for shifting and moving your materials. We will dismantle and assemble your furniture and fixture if you plan to shift locally. Now, get the most pocket-friendly solutions by taking the services of the best packers and movers.  
The reasons to choose the best packers and movers
As already discussed, shifting home or office, managing warehouses, or loading and unloading materials are toilsome affairs. It is therefore judicious to bestow the work to a professional agency and stay relaxed. Thus, for all these works and allied services, you should take the help of the best-reputed agency in your area or if you are living in Bangalore. 
Professional attitude-

 Professionalism is very much required in every sector. The best packers and movers are very professional, leaving no stone unturned to give their best in the packing and shifting work. They have an organized team that manages every aspect, from dismantling, packaging, shifting, delivering, and assembling the goods and other items.                                        

Reliable and transparent

– The best agencies earn a good reputation with their reliability and transparency. When you shift your house or office, there are a lot of valuable items, and the best agency pack and transport them in the most transparent manner. Thus they become very reliable, earn a good reputation and get references from their clients.                                                                    
Have proper documents– The best service provider for packing and moving items, have all the requisite documents and licenses obtained from competent authorities. They have GST number, Pan Number, Trade license, Insurance of their vehicles and workforce, and much other permission. Thus their work is certified, and they do not cheat customers, unlike the petty packers and movers. 
Use proper types of equipment

– Packing and shifting need various materials and equipment. The best packers and movers use good quality waterproof materials, cardboard boxes, gum tapes staplers, fasteners, and many other things. Again at times, cranes, forklifts, and jacks are used to shift or lift materials. Thus, you can stay assured of handling as proper materials and equipment are used for packing and forwarding.
Well-groomedteam

– It is challenging to manage any work without a skilled workforce and expert supervision. The best packers and movers recruit the best talents for our work purpose and employ the best brains to chalk out the entire shifting plan, including packaging. You can stay assured of the safety of your belongings while taking our services.
Transparent charges –

 You should always select a packer and mover providing transparent rates. The best of the lot like us will always send their representatives to the site to inspect the work t be done, the level of difficulty, to know the distance. You will get the best offer and look into every price breakup before sealing the deal. There is no hide and seek; you can even ask for more clarifications if you are confused with the offer, and we will be more than happy to clarify your queries. At times you may feel the quote is high, but if you gauge the details and the work, you will find it pretty reasonable. 

Experience-

 One significant factor in selecting the best packers and movers is their work experience. With experience, we believe we can learn a lot and provide better services to the clients and customers. Thus, selecting an agency with more experience than the newbie is best.
Getting the best packers and movers
Getting information on the best packers and movers is not rocket science. You can ask your friends, relatives, or neighbors living in Bangalore and tae references. Our clients are very satisfied with our service quality, and we often get a reference and repeat calls. You can also surf the internet, read the reviews and select us. You can call for free estimates and get your queries cleared. The best service providers never refrain from clarifying the clients and are always on their toes to provide the quickest solutions. So pick up the phone to contact and solve your shifting blues without any hassles.
Summing up
If you do a little research, you will find thousands of packers and movers in the city of Bangalore claiming to be the best. Do not fall into tall claims; do intensive research, take references, read unbiased reviews, and then only decide for the best. Seal the deal with the best service provider leaving the blues of shifting on their shoulders. The best from the lot like us are always ready to extend their hands for packing and moving materials to new destinations.
Some of our Professional Services are as below:
Packing and Moving

Special Packing for breakable goods like kitchen items

Household Relocation

Office Relocation

Corporate Relocation

Industrial Relocation

Car Transportation

Bike Transportation

International Movements

Pet Relocation

Packers and Movers

Loading and Unloading

We are our market leaders in International relocation

job.
Packers And Movers In Shanti Nagar Bangalore

Packers And Movers In Silkboard Bangalore

Packers And Movers In Thyagaraja Nagar Bangalore

Packers And Movers In Tippasandra Bangalore

Packers And Movers In Tumkur Road Bangalore

Packers And Movers In Ulsoor Bangalore

Packers And Movers In Vasanth Nagar Bangalore

Packers And Movers In Vidyanagar Bangalore

Packers And Movers In Vidyaranyapura Bangalore

Packers And Movers In Vigyan Nagar Bangalore

Packers And Movers In Vijaya Bank Layout Bangalore

Packers And Movers In Vijayanagar Bangalore

Packers And Movers In Wilson Garden Bangalore

Packers And Movers In Yeshwantpur Bangalore

Packers And Movers In Old Madras Road Bangalore

Packers And Movers In Mallesh Palaya Bangalore

Packers And Movers In Manek Chowk Bangalore

Packers And Movers In Millers Road Bangalore

Packers And Movers In Mysore Road Bangalore

Packers And Movers In Naganathapura Bangalore

Packers And Movers In Nagawara Bangalore

Packers And Movers In Nagwar Bangalore

Packers And Movers In Nandi Hills Bangalore

Packers And Movers In Nela Mangala Bangalore

Packers And Movers In Kudlu Gate Bangalore

Packers And Movers In Kumaraswamy Layout Bangalore

Packers And Movers In Magadi Road Bangalore

Packers And Movers In Horamavu Bangalore

Packers And Movers In Hulimavu Bangalore

Packers And Movers In Huskur Bangalore

Packers And Movers In Indraprastha Bangalore

Packers And Movers In Isro Layout Bangalore

Packers And Movers In Itpl Bangalore

Packers And Movers In Jeevan Bima Nagar Bangalore

Packers And Movers In Kanaka Nagar Bangalore

Packers And Movers In Kengeri  Bangalore

Packers And Movers In Kr Puram Bangalore

Packers And Movers In Bilekahalli Bangalore

Packers And Movers In Bommasandra Bangalore

Packers And Movers In Central Silk Board Bangalore

Packers And Movers In Chambal River Bangalore

 Bangalore

Packers And Movers In Cookes Town Bangalore

Packers And Movers In Cox-Town Bangalore

Packers And Movers In Defence Colony Bangalore

Packers And Movers In Dodballapur Road Bangalore

Packers And Movers In Domlur Bangalore

Packers And Movers In Ganganagar Bangalore

Bangalore

Packers And Movers In Hennur Bangalore

Packers And Movers In Hmt Layout Bangalore

Packers And Movers In Basavanagudi Bangalore

Packers And Movers In Basaveshwara Nagar Bangalore

Packers And Movers In Benson Town Bangalore

Packers And Movers In Aecs Layout Bangalore

Packers And Movers In Airport Area Bangalore

Packers And Movers In Anjanapura Bangalore

Packers And Movers In Attibele Bangalore

Packers And Movers In Bagalur Bangalore

Packers And Movers In Banaswadi Bangalore

Packers And Movers In Airport Road Bangalore

Packers And Movers In Rajajinagar Bangalore

Packers And Movers In Rest House Road Bangalore

Packers And Movers In Thippasandra Bangalore

Packers And Movers In Hbr Layout Bangalore

Packers And Movers In Jigani Industrial Area Bangalore

Packers And Movers In Mathikere Bangalore

Packers and Movers Bangalore Munnekolala
Packers And Movers In Vijaya Bank Layout Bangalore

Packers And Movers In Vijayanagar Bangalore

Packers And Movers In Wilson Garden Bangalore

Packers And Movers In Yeshwantpur Bangalore

Packers And Movers In Old Madras Road Bangalore

Packers And Movers In Mallesh Palaya Bangalore

Packers And Movers In Manek Chowk Bangalore

Packers And Movers In Millers Road Bangalore

Packers And Movers In Mysore Road Bangalore

Packers And Movers In Naganathapura Bangalore

Packers And Movers In Nagawara Bangalore

Packers And Movers In Nagwar Bangalore

Packers And Movers In Nandi Hills Bangalore

Packers And Movers In Nela Mangala Bangalore

Packers And Movers In Kudlu Gate Bangalore

Packers And Movers In Kumaraswamy Layout Bangalore

Packers And Movers In Magadi Road Bangalore

Packers And Movers In Horamavu Bangalore

Packers And Movers In Hulimavu Bangalore

Packers And Movers In Huskur Bangalore

Packers And Movers In Indraprastha Bangalore

Packers And Movers In Isro Layout Bangalore

Packers And Movers In Itpl Bangalore

Packers And Movers In Jeevan Bima Nagar Bangalore

Packers And Movers In Kanaka Nagar Bangalore

Packers And Movers In Kengeri  Bangalore

Packers And Movers In Kr Puram Bangalore

Packers And Movers In Bilekahalli Bangalore

Packers And Movers In Bommasandra Bangalore

Packers And Movers In Central Silk Board Bangalore

Packers And Movers In Chambal River Bangalore

 Bangalore

Packers And Movers In Cookes Town Bangalore

Packers And Movers In Cox-Town Bangalore

Packers And Movers In Defence Colony Bangalore

Packers And Movers In Dodballapur Road Bangalore

Packers And Movers In Domlur Bangalore

Packers And Movers In Ganganagar Bangalore

Bangalore

Packers And Movers In Hennur Bangalore

Packers And Movers In Hmt Layout Bangalore

Packers And Movers In Basavanagudi Bangalore

Packers And Movers In Basaveshwara Nagar Bangalore

Packers And Movers In Benson Town Bangalore

Packers And Movers In Aecs Layout Bangalore

Packers And Movers In Airport Area Bangalore

Packers And Movers In Anjanapura Bangalore

Packers And Movers In Attibele Bangalore

Packers And Movers In Bagalur Bangalore

Packers And Movers In Banaswadi Bangalore

Packers And Movers In Airport Road Bangalore

Packers And Movers In Rajajinagar Bangalore

Packers And Movers In Rest House Road Bangalore

Packers And Movers In Thippasandra Bangalore

Packers And Movers In Hbr Layout Bangalore

Packers And Movers In Jigani Industrial Area Bangalore

Packers And Movers In Mathikere Bangalore

Packers and Movers Bangalore Munnekolala

Packers And Movers In Nagarbhavi Bangalore

Packers And Movers In Rajanukunte Bangalore

Packers And Movers In Ramamurthy Nagar Bangalore

Packers And Movers In Rt Nagar Bangalore

Packers And Movers In Sarjapur Road Bangalore

Packers And Movers In Thanisandra Bangalore

Packers And Movers In Whitefield Bangalore

Packers And Movers In Yelahanka Bangalore

Packers And Movers In Kodigehalli Bangalore

Packers And Movers In Lavelle Road Bangalore

Packers And Movers In Madiwala Bangalore

Packers And Movers In Kalyan Nagar Bangalore

Packers And Movers In Hosur Road Bangalore

Packers And Movers In Hrbr Layout Bangalore

Packers And Movers In Jakkur Bangalore

Packers And Movers In Jalahalli Bangalore

Packers And Movers In Hoskote Bangalore

Packers And Movers In Electronic City Bangalore

Packers And Movers In Fraser Town Bangalore

Packers And Movers In Gm Palya Bangalore

Packers And Movers In Gottigere Bangalore

Packers And Movers In Hanumanth Nagar Bangalore

Packers And Movers In Chikkajala Bangalore

Packers And Movers In Cv Raman Nagar Bangalore

Packers And Movers In Dollars Colony Bangalore

Packers And Movers In Basavanagar Bangalore

Packers And Movers In Belandur Bangalore

Packers And Movers In Brooke Field Bangalore

Packers And Movers In Chamarajpet Bangalore

Packers And Movers In Chandapur Bangalore

Packers And Movers In Akshaya Nagar Bangalore

Packers And Movers In Anekal Bangalore

Packers And Movers In Abbigere Bangalore

Packers And Movers In Bangalore

Packers And Movers In Outer Ring Road Bangalore

Packers And Movers In Pai Layout Bangalore

Packers And Movers In Peenya Bangalore

Packers And Movers In Girinagar Bangalore

Packers And Movers In Kodichikkanahalli Bangalore

Packers And Movers In Chandapura Bangalore

Packers And Movers In Singasandra Bangalore

Packers And Movers In Goripalya Bangalore

Packers And Movers In Silkboard Bangalore

Packers And Movers In Karthik Nagar Bangalore

Packers And Movers In Thubarahalli Bangalore

Packers And Movers In Narayanapura Bangalore

Packers And Movers In Nayandahalli Bangalore

Packers And Movers In Panathur Road Bangalore

Packers And Movers In Bellandur Bangalore

Packers And Movers In Btm 2nd Stage Bangalore

Packers And Movers In Sudhama Nagar Bangalore

Packers And Movers In Shanthinagar Bangalore

Packers And Movers In Vignan Nagar Bangalore

Packers And Movers In Varthur Bangalore

Packers And Movers In Chandra Layout Bangalore

Packers And Movers In Kadugodi Bangalore

Packers And Movers In Konanakunte Cross Bangalore

Packers And Movers In Hac Bangalore

Packers And Movers In Gavipuram Bangalore

Packers And Movers In Girinagar Bangalore

Packers And Movers In Frazer Town Bangalore

Packers And Movers In Tin Factory Bangalore

Packers And Movers In Tyagrajnagar Bangalore

Packers And Movers In Doddanekundi Warehouse Bangalore