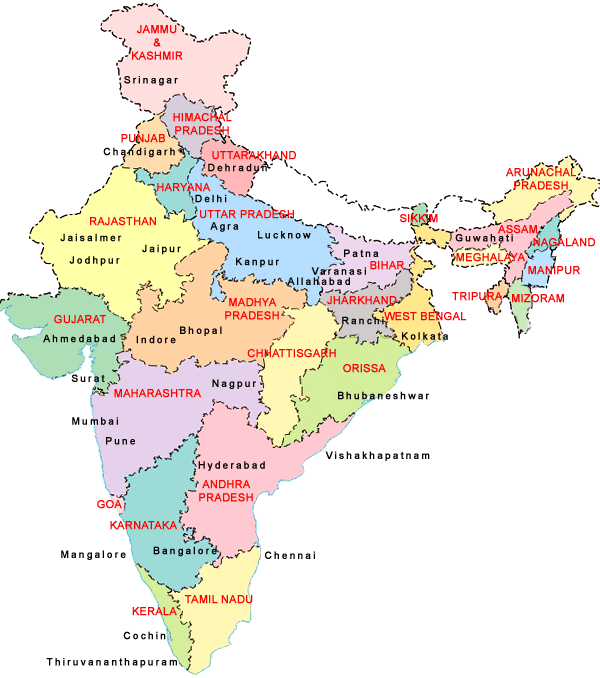 Santa Fe Packers and Movers is one of the best packers in India. We are famous in all over India for ours high quality work. Our large containers and labours are always ready every day to provide packing, moving and transportation service in Delhi. For the last many years, we have been providing our services in every major city across India and will continue to provide our services in future as well.
Santa Fe Packers and Movers Delhi We are fully prepared to provide our packing and moving services with best packing material in every single city of Delhi NCR. We use fabric sheet, high class cartoon box lamination in packing material and there is a special arrangement of wooden box for TV LCD fridge we use high level bubbles for crockery glass items, all our team members fully cooperate to make your relocation easy. We are fully equipped to meet the every moving need of our clients. We have all the tools available for any type of shifting you need. , We have all sizes of container available from Tata Ace to 40 ft. Special car container and crane truck is available for car shifting.
Home Shifting
Santa Fe Packers and Movers Delhi have been working in almost every area of Delhi like Rohini, Dwarka since last many years in all the sectors and areas around India gate, Dhaula kuan, Red Fort and many more touching areas we give our packing and moving services. We have all kinds of equipment no matter what floor you are on with whose help we can easily transfer from one place to another. We have all types of material available for house shifting As Carton Box Lamination Bubble Wrap Cargo Sheet and Fabric Sheet is available. Our skilled labour is expert in packing all your big and small items in a good manner. We have the ability to pack every item from the Kitchen to Drawing room to Bedroom to Gym Room to Study room. We are fully capable of reaching your home goods to 182 countries of the world.
Car Transportation service
Santa Fe Packers and Movers Delhi are fully capable to ship your all type of car from Delhi to anywhere in India. Our car transport service has made your car relocation very easy. After the deal is finalized, our drivers pick up your car from your home or any of your given locations and bring our car to the loading point. And the car is loaded under the supervision of the supervisor. Cars from different places are collected at a point and carefully reached at their destination. Before taking your car, we take a picture of the whole inside of the car. And in the paper, we need the photocopy of the insurance, the copy of the pollution and your government identity card. Apart from Delhi, all our facilities are available in every big city like Mumbai, Bangalore, Pune, Hyderabad, Chennai, Kolkata, Chandigarh, Gugaon and many more Cities.
Our Services are as below:
Packaging and Moving of Household Goods
Loading and Unloading of Goods
Special packing service for breakable goods
Warehousing and Storage
International Shifting
Pet Relocation
Insurance Services
Call Us Today @ 09877798000
Or Mail us: santafemoversindia@gmail.com
Packers And Movers In Anand Niketan Delhi
Packers And Movers In Alaknanda Delhi
Packers And Movers In Ajmeri Gate Delhi
Packers And Movers In Adchini Delhi
Packers And Movers In Zone P-II Delhi
Packers And Movers In West Sagarpur Delhi
Packers And Movers In Vishwas Nagar Delhi
Packers And Movers In Vishnu Garden Delhi
Packers And Movers In Vinod Nagar North Delhi
Packers And Movers In Vikas Puri Delhi
Packers And Movers In Vikaspuri Delhi
Packers And Movers In Vasundhara Enclave Delhi
Packers And Movers In Vasant Vihar Delhi
Packers And Movers In Vasant Kunj Delhi
Packers And Movers In Uttam Nagar Delhi
Packers And Movers In Tri Nagar Delhi
Packers And Movers In Trilokpuri Delhi
Packers And Movers In Tilak Nagar Delhi
Packers And Movers In Tagore Garden Extension Delhi
Packers And Movers In Suraj Vihar Delhi
Packers And Movers In Sultanpur Delhi
Packers And Movers In Subhash Nagar Delhi
Packers And Movers In South Extension Delhi
Packers And Movers In Shiv Park Delhi
Packers And Movers In Sheikh Sarai Delhi
Packers And Movers In Shastri Nagar Delhi
Packers And Movers In Shanti Park Dwarka Delhi
Packers And Movers In Shalimar Bagh Delhi
Packers And Movers In Shakarpur Khas Delhi
Packers And Movers In Shahdara Delhi
Packers And Movers In Shadipur Delhi
Packers And Movers In Sewak Park Delhi
Packers And Movers In Sector-20 Rohini Delhi
Packers And Movers In Sangam Vihar Delhi
Packers And Movers In Saket Delhi
Packers And Movers In Sahibabad Delhi
Packers And Movers In Safdarjung Enclave Delhi
Packers And Movers In Sadiq Nagar Delhi
Packers And Movers In Rohini Delhi
Packers And Movers In Razapur Khurd Delhi
Packers And Movers In Rangpuri Delhi
Packers And Movers In Rajouri Garden Delhi
Packers And Movers In Raj Nagar Delhi
Packers And Movers In Raja Garden Delhi
Packers And Movers In Punjabi Bagh Delhi
Packers And Movers In Preet Vihar Delhi
Packers And Movers In Pitampura Delhi
Packers And Movers In Patparganj Delhi
Packers And Movers In Patel Nagar Delhi
Packers And Movers In Paschim Vihar Delhi
Packers And Movers In Parshwapuram Delhi
Packers And Movers In Panchsheel-Park Delhi
Packers And Movers In Panchsheel Enclave Delhi
Packers And Movers In Palam Delhi
Packers And Movers In Okhla Delhi
Packers And Movers In Nilothi Delhi
Packers And Movers In New Ashok Nagar Delhi
Packers And Movers In Neeti Bagh Delhi
Packers And Movers In Neb Sarai Delhi
Packers And Movers In Nawada Delhi
Packers And Movers In Narela Delhi
Packers And Movers In Nangloi Delhi
Packers And Movers In Munirka Delhi
Packers And Movers In Mundka Delhi
Packers And Movers In Moti Bagh Delhi
Packers And Movers In Model Town Delhi
Packers And Movers In Mehrauli Delhi
Packers And Movers In Mayur Vihar Delhi
Packers And Movers In Mansa Ram Park Delhi
Packers And Movers In Mangolpuri Delhi
Packers And Movers In Mandoli Delhi
Packers And Movers In Mandi Delhi
Packers And Movers In Mandawali Delhi
Packers And Movers In Malviya Nagar Delhi
Packers And Movers In Mahavir Enclave Delhi
Packers And Movers In Maharani Bagh Delhi
Packers And Movers In Madhu Vihar Delhi
Packers And Movers In Laxmi Nagar Delhi
Packers And Movers In Lajpat Nagar Delhi
Packers And Movers In Krishna Nagar Delhi
Packers And Movers In Kondli Delhi
Packers And Movers In Khirki Extension Delhi
Packers And Movers In Khanpur Delhi
Packers And Movers In Kaushambi Delhi
Packers And Movers In Katwaria Sarai Delhi
Packers And Movers In Karol Bagh Delhi
Packers And Movers In Karawal-Nagar Delhi
Packers And Movers In Karampura Delhi
Packers And Movers In Kapashera Delhi
Packers And Movers In Kalkaji Delhi
Packers And Movers In Jaunapur Delhi
Packers And Movers In Jasola Delhi
Packers And Movers In Jangpura Delhi
Packers And Movers In Janakpuri Delhi
Packers And Movers In Jamia Nagar Delhi
Packers And Movers In Ip Extension Delhi
Packers And Movers In Hauz Khas Delhi
Packers And Movers In Hastsal Delhi
Packers And Movers In Hari Nagar Delhi
Packers And Movers In Haiderpur Delhi
Packers And Movers In Gujranwala Town Delhi
Packers And Movers In Green Park Delhi
Packers And Movers In Greater Kailash Delhi
Packers And Movers In Greater Kailash-1 Delhi
Packers And Movers In Govindpuri Delhi
Packers And Movers In Gold Valley Delhi
Packers And Movers In Ghitorni Delhi
Packers And Movers In Gautam Nagar Delhi
Packers And Movers In Fateh Nagar Delhi
Packers And Movers In East Of Kailash Delhi
Packers And Movers In Dwarka Mor Delhi
Packers And Movers In Dwarka Delhi
Packers And Movers In Dlf Phase-5 Delhi
Packers And Movers In Dera Mandi Delhi
Packers And Movers In Delhi Cantt Delhi
Packers And Movers In Defence Colony Delhi
Packers And Movers In Connaught Place Delhi
Packers And Movers In Civil Lines Delhi
Packers And Movers In Chittaranjan Park Delhi
Packers And Movers In Chhawla Delhi
Packers And Movers In Chattarpur Delhi
Packers And Movers In Chandra Park Delhi
Packers And Movers In Chandan Hola Delhi
Packers And Movers In Burari Delhi
Packers And Movers In Bindapur Delhi
Packers And Movers In Bijwasan Delhi
Packers And Movers In Baljeet Nagar Delhi
Packers And Movers In Bali Nagar Delhi
Packers And Movers In Badarpur Delhi
Packers And Movers In Aya Nagar Delhi
Packers And Movers In Ashok Nagar Delhi
Packers And Movers In Arsiwalla Villa Delhi
Packers And Movers In Ansari Nagar West Delhi